Practice Transformation Network
Community Care of North Carolina, Inc. (CCNC) is one of 29 Practice Transformation Networks to participate in the Transforming Clinical Practice Initiative. 
CCNC PTN provides technical assistance and innovative tools to equip clinicians in North Carolina to deliver high-quality, value-based care. These clinicians will achieve sustained improvement in practice efficiency and quality of care, and demonstrate savings through reduction of unnecessary testing and avoidable hospital use. Their patients will use more preventive services, engage in better management of chronic conditions, experience better health outcomes, and report greater satisfaction with care received.
CCNC's activities under PTN Cooperative Agreement include:
Preparing practices for value-based reimbursement 
Leveraging the power of informatics
Helping providers deliver "whole person care"
Clinical pharmacy integration and improved medication management
PTN Forms for Practices
The following forms must be completed to participate in the PTN effort.  All are form-fillable PDFs.
Info on Support Available to Practices Through PTN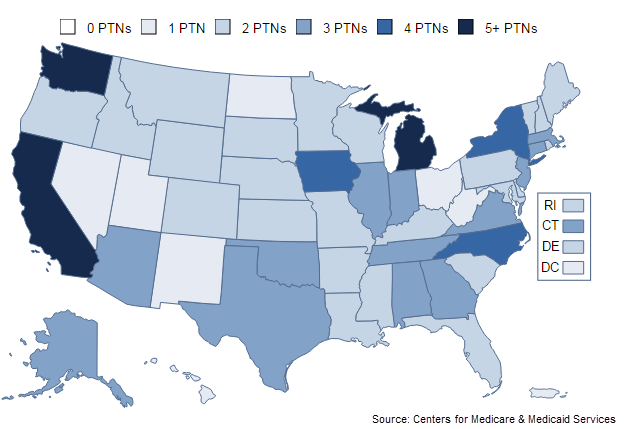 To view the interactive maps, please go the TCPI website of the Centers for Medicare and Medicaid Services.