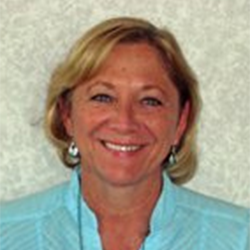 Anita Schambach,
MSH
Member of CCNC, Inc. Board
Member of N3CN, Inc. Board
Before she retired, Anita Schambach, MSH was the Network Director for Community Care Partners of Greater Mecklenburg (CCPGM) program for Mecklenburg, Anson and Union counties. Prior to joining CCPGM in 2010, Ms. Schambach taught health science curricula at the baccalaureate and graduate levels and served in diverse health care roles including women's health, continuing care, integrative care and employee health. Ms. Schambach was honored with "Healthcare Heroes" award for work with employee health management programs in 2004.
Special healthcare interests include self-management support in chronic illness; healthcare quality improvement, health promotion and patient empowerment, integrative care, biofeedback and stress management.
Ms. Schambach has a BS in Nursing from the University of Kentucky and a MS in Health Science from Armstrong Atlantic State University.