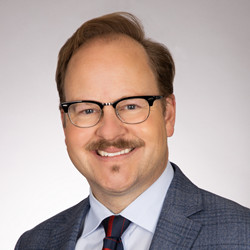 Carlos Jackson, PhD
Executive Vice President & Chief Data and Analytics Officer
Dr. Jackson has spent the last two decades in population health using data to answer timely policy-relevant and business-relevant questions for both payers and providers with the focus of maximizing return-on-investment from limited resources. Dr. Jackson spent his first seven years at CCNC as the Director of Program Evaluation and was instrumental in developing the robust, award-winning analytics for which CCNC is known. The knowledge developed from these evaluations led to the creation of impactability scores for complex, transitional, and pregnancy care management which have equipped care managers and care management leadership with the ability to make judicious decisions for maximizing scarce care management resources, resulting in demonstrated reductions in spending and hospital utilization.
In 2018, Dr. Jackson became the Chief Data & Analytics Officer, responsible for the work of the Analytics, Reporting and Technology department within CCNC. Since obtaining his doctoral degree, Dr. Jackson has had a strong track record of working closely with health services, public health and mental health administrators at the national, state, and local levels to help them use data to inform decision making.
Prior to coming to North Carolina, Dr. Jackson was a health services researcher at the New York State Psychiatric Institute in New York City, and was a faculty member within the Columbia University Department of Psychiatry. While at Columbia University, Dr. Jackson was awarded a grant from the National Institute of Mental Health to evaluate the effectiveness of a novel program for generating clinical alerts on high-risk patients.