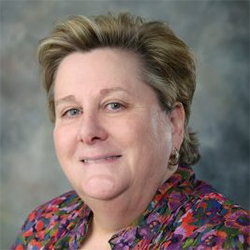 Denise Levis-Hewson, RN, BSN, MSPH
CCNC Executive Vice President, Care Management & Provider Services
CCPN Chief Operating Officer
Denise received her Bachelors of Science in Nursing and Masters of Science in Public Health from the University of North Carolina in Chapel Hill and has spent most of her career in quality improvement, population health, network development and community-based medical home initiatives targeting vulnerable populations. Denise is the Executive Vice President of Care Management and Provider Services at Community Care of North Carolina (CCNC). Denise has been involved as a senior leader since the inception of the program and has contributed to the program's positive impact on health outcomes, patient and clinician satisfaction, access and cost containment.
In addition, she serves as the Chief Operating Officer for Community Care Physician's Network (CCPN), a statewide Clinically Integrated Network of over 3,500 independent primary care clinicians in approximately 1000 practices. CCNC supports and provides the infrastructure to CCPN in implementing additional strategies that closely align with value-based purchasing and health care reform efforts.
Denise has consulted with many states and organizations on healthcare delivery system redesign, innovation, care management and coordination, quality improvement, medical homes, population management, clinical integration, network development and evaluation/ performance metrics.