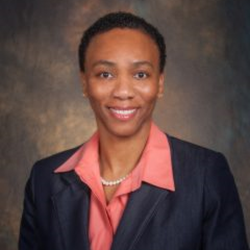 Marilyn R. Pearson, MD
Member of CCNC, Inc. Board
Member of N3CN, Inc. Board
Marilyn R. Pearson, M.D. is the Public Health Director for Johnston County. She received her Bachelor of Science Degree from Clemson University and her M.D. from the University of North Carolina at Chapel Hill. She completed her Internship and Residency in Family Medicine at Carolinas Medical Center in Charlotte, NC.
After 7 years as a physician in the Johnston County Health Department clinics, she became Health Director and Medical Director, directly supervising physicians, physician extenders, and other managerial support teams. In this capacity, she oversees services provided in the Preventive Health, Environmental Health, and Behavioral Health Divisions. She serves on many county and state boards and committees and serves as Congressional District 7 Representative for NC Medicaid Medical Care Advisory Committee. In January of 2015, she was named North Carolina Health Director of the Year.
Dr. Pearson has been married for 23 years. Her husband, James McLean, is a Retired Medicinal Chemist and she is the mother of two children, Jadyn and James. She enjoys reading, sports, and participating in PTA and sports activities with her children.