Resources During COVID-19 for Providers and Practice Staff
Taking care of yourself, so you can take care of others
Last revised March 25, 2020
Being ill is always stressful, but anxiety, sadness, and uncertainty are much more intense during a pandemic. Supporting patients in this environment can be exhausting for healthcare providers, so it's important that you don't neglect your own behavioral health. You have to take care of yourself first if you are to help others!
To help you be more proactive about your own health, the following resources were compiled by CCNC Behavioral Health specialists in coordination with CCNC Human Resources.  We hope they help you and your practice staff cope with the challenges of COVID-19, both professionally and personally. Please feel free to share the link to this page with anyone. 
Ways to take care of yourself include:
Reading the news from reliable sources (and taking breaks from the news)
Recognizing the things you can control, like good hygiene and exercise and the things you can't control - like when the kids go back to school or your patient load
Taking measures as recommended by the CDC and other public health agencies
Practicing self-care
Seeking professional help from a licensed mental health professional if necessary.
Quick Link:
Various Articles, Resources, and Tips
Ideas for connecting with your co-workers:
Utilize Microsoft Teams video function for internal meetings and phone calls to increase face-time with coworkers. (Even though you are working from home, be prepared for video chats by wearing work-appropriate clothing. Doing so shows respect and professionalism to your peers.)
Have lunch via Microsoft Teams - bring your lunch, socialize, and check-in with your co-workers.
Call, video-chat, text, and email your co-workers - stay connected!
Seven crucial research findings that can help people deal with COVID-19
Article from American Psychological Association
While the new pandemic is unique in many ways, there are lessons to be learned from a significant body of literature on the psychological and behavioral health responses and consequences of disaster events.
Social media may escalate anxiety more than traditional media
Too much media of any kind can undermine mental health
Trustworthy information sinks in
A lack of control fuels stress
Managing stress ASAP can prevent long-term troubles
Don't forget the needs of health-care workers
Quarantines and isolation may increase the odds of negative outcomes
How to Cope With Anxiety About COVID-19
The way you cope with stress can go a long way toward ensuring that you're taking helpful action in managing your mental health. Here are ways to help you ease anxiety surrounding COVID-19.
Read news from trustworthy sources. Avoid media outlets that build hype or dwell on things that can't be controlled. Instead, turn to sources that give reliable information about how to protect yourself, such as the Centers for Disease Control and Prevention (CDC).
Develop an action plan. There are always some steps you can take to decrease risk. It may be as simple as washing your hands well and limiting travel. But recognizing these can remind you to focus on things you have control over. Just make sure the steps you're taking are actions recommended by reputable sources.
Set limits on your media consumption. Tuning into media stories that talk about how fast an illness is spreading, or how many people are getting sick, will increase your anxiety. Limit your media consumption to a certain time frame or a certain number of articles. While it's helpful to stay informed, it's also important you don't allow yourself to be bombarded with anxiety-provoking news all day.
Avoid the herd mentality. Be aware that many people take action that doesn't help. Don't jump on a bandwagon just because other people are wearing masks or performing specific cleaning rituals (unless those things are recommended by the CDC). Otherwise, your actions could prove to be unhelpful—or perhaps even destructive.
Practice good self-care. Eating a balanced diet, getting plenty of sleep, and engaging in leisure activities are always key to helping you stay as physically and psychologically healthy as possible during stressful times. Good self-care also keeps your immune system robust.
Seek professional help. If your mental health is being impacted by the stress of the coronavirus, then you may want to seek professional help. A licensed mental health professional can help you manage your fears while also empowering you to make the best decisions for you and your family.
Behavioral Health Tips
Behavioral Crisis Management
If you or the person around you is in immediate life threatening danger, dial 911. For non-emergent law enforcement response use your local non-emergency number. For routine behavioral health services or crisis level services see below:
LME/MCOs can provide resources for Medicaid beneficiaries and individuals without insurance. Mobile Crisis Management services can respond to anyone in crisis regardless of insurance type of lack of insurance. For a new routine appointment with a behavioral health professional, note that many of the Medicaid agencies listed on the LME webpages accept our CCNC insurance.
Optum has a toll-free 24-hour Emotional Support Help Line at 866-342-6892 for people who may be experiencing anxiety or stress around COVID-19.
The National Disaster Distress Helpline at 1-800-985-5990 offers crisis counseling and emotional support 24 hours a day for anyone experiencing distress or other mental health concerns during the COVID-19 outbreak.
The Hopeline is also available 24 hours a day at either 919-231-4525 or 1-877-235-4525.
The National Suicide Prevention Hotline (1-800-273-TALK) offers free and confidential support for people in distress, prevention and crisis resources and best practices for professionals.
Leadership Tips During a Time of Crisis (relevant for wherever you lead, home too!)
Moral Distress and Moral Injury: digital magazine with many resources
Article from Teleios Collaborative Network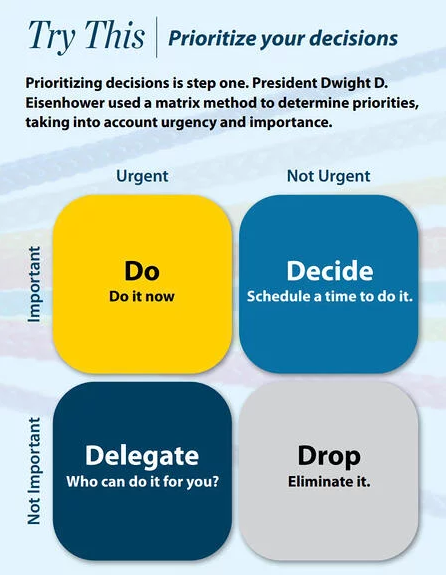 Online Recommendations for Stress Management and Exercise
Transference and Countertransference
Tips for talking with patients, co-workers, friends, and family while being mindful of how we carry and take-on stress. This is a unique time when CMs and other healthcare workers in the helper role are experiencing the same stressful scenario as their patient which can impact our abilities to perform as usual. Awareness of these transference dynamics can assist you in your interactions with others.
Resources for Parents with Children at Home
Home Safety Tips
Weekend/After Work Activities
Majority of parks are closed or beginning to close but greenways and trails are open. Take a walk or bike ride to get some fresh air in your area.
100 activities to do indoors including learning a new language or calligraphy, knit or crochet, adult coloring books, and more.
Restaurants and bars around the state are being shut down for dining in but a lot are still offering curbside takeout or delivery. Here's one continuously updated thread of local businesses in the Triangle who are open and serving - support your local businesses if you can!
Find restaurants in your area by browsing the #OpenforDelivery hashtag on Twitter